About VanDehey Chiropractic Health Center
We've been delivering serious, scientific chiropractic care… with passion… to Bourbonnais and Kankakee County for over 30 years.
What Can We Do for You?
Chiropractic embraces the science of life, the knowledge of how organisms act in health and disease, and also the art of adjusting the neuroskeleton."
D. D. Palmer, D.C., founder of Chiropractic
Does that shake up your idea of what chiropractic is (even if you've been to chiropractors before)? That's right. Chiropractic is NOT about back pain, though we do help people with that. Dr. D. D. Palmer discovered chiropractic, examining the relationship of the body's structure to the body's function. On September 18th, 1895, he delivered the first chiropractic adjustment. Harvey Lillard, a janitor, was totally deaf for seventeen years. After his adjustment, Mr. Lillard was able to hear the trolley cars on the street below, Brady Street, in Davenport, Iowa. No back pain involved. Harvey got adjusted, and he regained his hearing.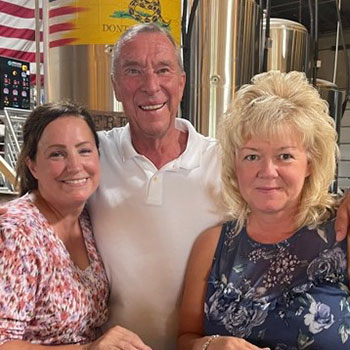 Why Am I, a Chiropractor, Interested in the Spine if Not for Back Pain?
The spine protects your nervous system, which runs everything in your body. In essence, you are your nervous system. Interference to the proper functioning of your brain and your nervous system, what we call Vertebral Subluxation Complex (VSC), alters function, allowing disease to occur. Correction of VSC, through the chiropractic adjustment, allows your body to heal.
You see, health doesn't come from a bottle of pills or a surgical procedure. Real (what we call "straight") chiropractors understand that Health comes from Above-down, Inside-out. We correct interference to Health, and get out of the way! This is different!MEET DR. DAVID VANDEHEY »
Get Started Today
Sound interesting? Please contact our Bourbonnais chiropractic office to make that critical first chiropractic appointment.
Call Dr. VanDehey to see if VanDehey Chiropractic Health Center is right for you.
---
About VanDehey Chiropractic Health Center | (815) 933-5688