VanDehey Chiropractic Health Center Reviews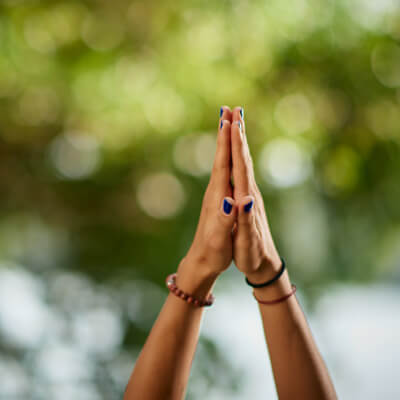 What Our Bourbonnais Patients Say
At VanDehey Chiropractic Health Center we love when patients share with us their feedback and comments after chiropractic care. Please read our patient testimonials below to see what other people have achieved through their tailored treatment plans with us.
Share your stories too! Click here to send us your feedback so that we can help to spread the word about the benefits of natural VanDehey Chiropractic Health Center care.
For more information, or to schedule an appointment contact us today.
---
Amazing Care
It's very comforting to know there is a professional, safe clean, stress free environment with helpful, courteous staff and of course a seasoned, brilliant doctor to help in our time of pain and discomfort. As a first-time patient, I was extremely thankful to get an appointment on such short notice. The care I received was amazing. I was treated with kindness and respect. I was given much advice and information and never felt talked down to. The time I spent in the office seemed to fly by. I left with whole new respect for the profession, all those involved, and a great deal of new hope and confidence. Thank you Dr. VanDehey and staff.
~ Marie D. (September 27, 2021)
Excellent Experience
Excellent experience all down the line. I felt great after the adjustments. Nice to see the specifics on where subluxations were, and good explanations of everything as well. Thank you so much!
~ Brian N. (January 6, 2020)
Unique for Each Patient
I've been to a couple of different chiropractors in the area and this one is definitely different in every good way possible. The office and treatment plans are truly unique to each and every patient. I greatly appreciate the time and effort this office takes in the educational portion and clinical aspects for myself and my family.
~ Katlyn H.
Complete Care
The staff is very friendly and welcoming. Most importantly, I love and appreciate how Dr. Vandehey evaluates and then treats your entire body for complete health and wellness. Dr. Vandehey is fantastic at explaining everything he does before he does it which makes me feel very comfortable and at ease with his gentle and effective adjustments. If you are experiencing any kind of pain, I would highly recommend Dr. David Vandehey.
~ Laura K.
Very Pleased
Very pleased! Went for the first visit barely able to walk and walked almost as normal, every visit gets even better! So glad I came to see them!
~ Michael Cox. (February 06/17)
Very Friendly
Everyone was friendly and to the point. I felt better after the first visit.
~ James N. (December 21/16)
Friendly
We appreciate you and your staff's friendly appropriate and attention to us.
~ Ken D. (July 13/15)
100% Confident
100% confident with doctor and staff. Together we can do this!
~ Bill R. (March 5/15)
Love The Staff
I absolutely love the staff I have come in contact with. The chiropractor listened to me more than most doctors I've seen and honestly cared more. He is fully confident I can become better physically, emotionally, and mentally following his treatment plan. Other doctors have put me on pain medication, antidepressants, anti anxiety, and those are just the addictive ones! I have been on so many medications from doctors who just guess and throw darts in the dark, so to speak, and prescribe medications they think might help. It's ridiculous! I am so grateful I found this practice. I've never walked into a doctors office where everyone was friendly and helpful! I am very happy and excited to dig into this new world!
~ Brennan S. (February 14/15)
Appreciate
I very much appreciate Dr. VanDehey and his patience to hear my concerns and provide helpful feedback. My experiences have been good, and are already improving my condition.
~ Jessica H. (November 11/14)
Super Friendly
The whole staff is super friendly and very helpful. I was in a lot of pain during my first visit and they did everything they could to ensure I was very comfortable and took care of me while I was there.
~ Amanda W. (November 9/14)
Happier, Healthier, More Energetic Man!
I went in for lower back pain, and left with a different mindset. I only wish I would have chosen this lifestyle sooner. I want to thank you for helping me be a happier, healthier, more energetic man!
~ Jamin S. (June 26/14)
Positive Experience
I feel better already. I went for a walk as was suggested. Believe that my back will get better with the plan that is prescribed. A very positive experience.
~ Bonnie B (Nov 7/13)
---
VanDehey Chiropractic Health Center Reviews | (815) 933-5688