VanDehey Chiropractic Health Center Events
Getting Involved In The Community
---
Support the Kiwanis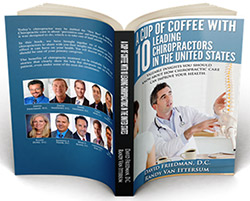 Dr. David VanDehey was asked to co-author a book on chiropractic care and all the royalties go to Kiwanis. He's proud and excited to be part of this project.
Valuable insights you should know about how chiropractic care can improve your health.
When you purchase a copy of the book all proceeds go to the Kiwanis Club to help children.
We have reached best-seller status!
Simply go here to order a copy of the book. Thank you for making this a success!
---
VanDehey Chiropractic Health Center Events | (815) 933-5688