Chiropractic Care
Our Chiropractic Techniques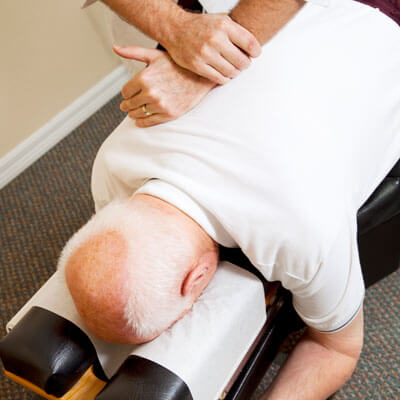 At VanDehey Chiropractic Health Center, we use a number of highly-effective adjusting approaches to help improve spinal biomechanics and reduce nervous system interference. The approach we use is based on our clinical judgment and years of experience.
The primary adjusting techniques we use include:
Palmer Package
We're experts on a wide range of effective adjusting approaches taught at the Palmer College of Chiropractic, the birthplace of chiropractic.
Read more about Palmer Package »
Activator Methods®
This is a system of spinal evaluation combined with a handheld adjusting instrument that delivers a consistent, low-force thrust.
Read more about Activator Methods® »
Columbia Technique
A traditional, highly specific technique, especially helpful with hypomobile ("stuck") subluxations.
Insight Subluxation Station
We offer exciting state-of-the-art technology called the Insight Subluxation Station certified by the Space Foundation and used by professional sports teams and NASA. We are the only office in the area with this equipment to assess and show our patients exactly where their health challenges are.
Read more about Insight Subluxation Station »
This sophisticated combination of chiropractic techniques allows Dr. VanDehey to correct interference to your nervous system, changing and adapting as your body changes and adapts. You are checked for Vertebral Subluxation Complex, and subluxations in your extremities, at every visit. You receive a comprehensive check, what we call your Progressive Exam, about every twelve visits, to determine, objectively (scientifically) how you are progressing.
Get Started Today
If you've been to a chiropractor before and prefer to be adjusted in a particular way, let Dr. VanDehey know. We want you to relax, enjoy and fully benefit from your chiropractic care.
CONTACT US »
---
Chiropractic Care | (815) 933-5688