Regenerative Medicine and Stem Cell Therapy at
VanDehey Chiropractic Health Center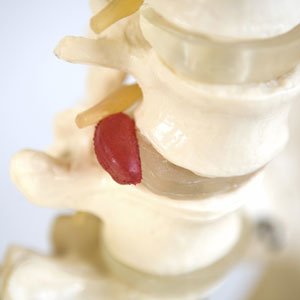 Maybe you're into sports, you might  be a gym rat, taking class after class to get fit. Do you work at a job where physical exertion is the norm, like construction? You might just be getting older and your joints have taken a beating over the years. Perhaps you have taken the shots, did physical therapy, and chronic pain still limits your daily activities. If you have chronic pain, and the doctors tell you your cartilage is going, going, gone… You sound like a great candidate for Regenerative Medicine!
What is Regenerative Medicine?
A simple definition is: the process of replacing, engineering or regenerating human cells and tissues to restore or establish normal function. Regenerative Medicine is all about helping your body heal faster. It provides the opportunity to RESTORE FUNCTION to damaged tissues. Stem cell, tissue therapy and regenerative medicine are getting a lot of publicity lately. It's an effective and safe option for your arthritic (even bone on bone) joints. No more drugs, injections, or replacement surgeries.
How Do I Decide If Stem Cell Therapy is Right For Me? Consider These Comparisons.
Stem Cell/Regenerative Medicine vs. Joint Replacement

Stem Cell/Regenerative Medicine

Joint Replacement

No anesthesia
Must go under anesthesia
Rare or minimal risk of infection
Possible post-operative infection
No rehabilitation Physical Therapy
Rehab required
No lost work or school days
Significant time off work or school
Only a pin prick for a moment
Significant pain and medications
Natural human tissue
Artificial
The success rate is similar in both procedures but what sounds better to you? Please consider these factors as you make an informed decision. Please don't hesitate to reach out to VanDehey Chiropractic Health Center with any questions or concerns. We're here to make this process as easy as possible for you.
Dr. VanDehey's Personal Story
In 2016 I went through orthopedic surgery for partial meniscus removal on my knee after a sports injury. Upon coming out of anesthesia, the surgeon said I would need a total knee replacement in the near future.
It has been my experience in my 35 years in practice that artificial knees only work for people who are not very active…people who are sedentary by nature.
I decided that an artificial knee was not for me and made the choice of going for a safer, more natural route…regenerative medicine. I now have new, healthy restored knee tissue with no limitations.
It is my belief stem cell therapy is the future for all damaged joints.
Start Feeling Better Today
Stem Cell Therapy may be the answer for your chronic pain. Contact us today to get started.
CONTACT US »
---
Regenerative Medicine and Stem Cell Therapy Bourbonnais, Bradley, Kankakee County IL